ミムラ シンゴ-Shingo Mimura
sound artist / composer / arranger / multi-instruments player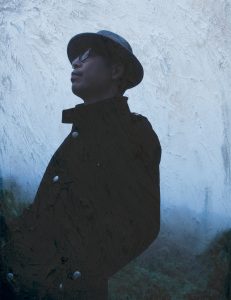 神戸を拠点にプロデュース/作・編曲/ベース・ピアノ演奏/音楽監督などマルチな才能で比類なき世界観を描き続けてきた音楽家。
美しさと儚さの同居するピアノとメロディを特徴としストリングスを含むスケールの大きなアレンジによる映像的かつ芸術的な表現力が高い評価を受ける。
舞台、広告映像作品への楽曲提供、ゲーム、イベント等のBGMを多数制作。
2018年9月に1st Album『Heart Sky Door (空のすきまに扉はひらく)』を電子音楽の名門PROGRESSIVE FOrMより、2021年11月に2nd Album『Two Dreams Flew Over A Pine Tree』を全国リリース。
コンサートホール、教会や指定重要文化財、プラネタリウムなどを中心にソロ、ストリングスとのアンサンブルによる様々な演奏形態で精力的に公演を行っている。
また3人の音楽家、高山 奈帆子・北 航平・ミムラシンゴによるアンビエント・ポップグループ"coconoe(ココノエ)"のメンバーとしても活動。2019年12月に1st Album『或る日のhalo(A Halo of Light One Day)』、2020年11月に2nd Album 『イルカは長い夢をみる(The Dolphin's Long Dream)』を全国リリース。
Based in Kobe, Japan.
Shingo Mimura is a musician who has been creating an incomparable world view with his multi-talented skills as a producer, composer, arranger, pianist, bassist, and music director.
Piano and melodies mixed with beauty and fragility, visual and artistic expressiveness with large-scale arrangements that include strings, is highly regarded.
He has provided music for theater, advertising video works, and BGM for many games and events.
His 1st Album "Heart Sky Door" was released in Sep 2018 from PROGRESSIVE FOrM, a prestigious electronic music label in Japan, and 2nd Album "Two Dreams Flew Over A Pine Tree" was released in Nov 2021.
He has been energetically performing in concert halls, churches, important cultural properties, planetariums, and other venues in various performance styles, including solo and ensemble with strings.
Also, he is a member of the ambient pop group "coconoe"  formed by three musicians, Takayama Naoko, Kita Kouhei, and Shingo Mimura.
They have released 1st album "A Halo of Light One Day" in Dec 2019, and 2nd album "The Dolphins' Long Dream" in Nov 2020.